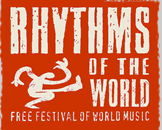 SUPPORT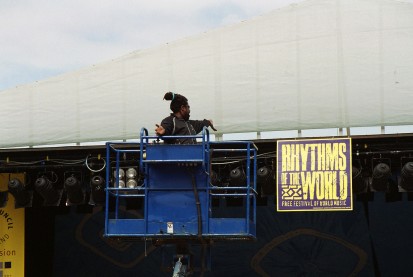 GET INVOLVED
Make friends
Gain new skills and experience
Improve your c.v.
Get involved in the local community
Get a foothold in the music industry
Make a difference by supporting an important community charity
Rhythms of the World is more than a music festival. It is community activity all year round with the unique capacity to involve people of all ages, races, abilities and backgrounds. We want ROTW to become an example, of national importance, of what can be achieved in a spirit of community co-operation.
We need your help!
As the festival grows we have a need for new volunteers to join our enthusiastic and friendly team, work as an individual or form their own team to develop new ideas. We have a range of exciting opportunities that will suit all abilities. You call the tune.
Volunteering for ROTW is an opportunity for you to follow your interest and develop new skills within the framework of an experienced and friendly team of like-minded people. Please note that ROTW is a Charity and the team is made up entirely of volunteers.
AT-A-GLANCE POST VACANCIES
---
JOIN OUR TEAMS
We need people to help develop and expand these teams: