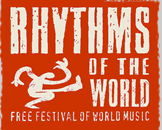 12 & 13 July 2008
The Festival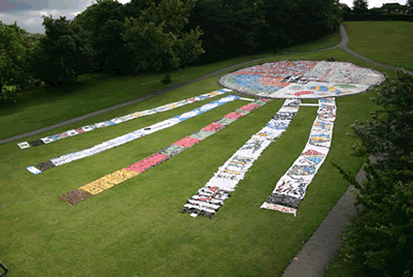 HISTORY: 2005
Rhythms of the World surpasses itself - again!
ROTW 2005 promised to be a great affair. With thousands of people coming out onto the streets to enjoy music, dance, foods and art from all corners of the world and the local community, it turned out to be the biggest and most exciting Festival yet. 166 acts delighted audiences across 10 stages with a huge variety of music and dance. People saw an amazing range, from brash to mystical, through samba, soul, reggae, bhangra and so much more, together with an exotic mix of foods and crafts. Nowhere else in the country could you have seen such excellent musicians and performers gathered together for free and it's all on your doorstep.
I'm always amazed that so many people get involved in running the event - both over the weekend and for many months beforehand. They, along with our generous sponsors and the students of 13 local schools who created the splendid works of art that decorated the Town, are what make the Festival possible. You only had to walk around the town to see that people from all walks of life, all cultures, young and old thoroughly enjoyed the whole Festival atmosphere. Putting on the event is a huge community effort and I'd personally like to thank every one of them on your behalf.
Rhythms of the World 2005 was a wonderful experience for the thousands of people who came and yet again we showed what the community can do. Thank you Hitchin!
Bob Mardon Performance Director