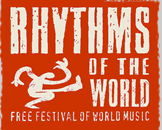 12 & 13 July 2008
STALLS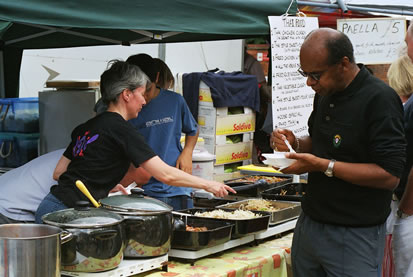 FOOD & DRINK
There is a feast for the taste buds through food from Asia, Africa, the Caribbean, America and Europe. Be seduced by the smells and tastes that are on the menu, offered to you a dedicated chefs, many of which are from Hitchin's very on from the local community.
What would you like to try: Thai, Sri Lankan, French, Ghanaian, Caribbean, American or Mediterranean?

Food of the Philippines
A variety of savoury and sweet foods from the Philippines

Jollof Pot (Ghanaian Cuisine)
www.jollofpot.co.uk
Jollof pot is an exiting young catering company specialising in traditional Ghanaian food. Their aim is to provide people with the opportunity to sample some of the many culinary delights Ghana has to offer.

Sri Lanka Social and Cultural Organization – Flame
www.slscoflame.com
Asian food – yellow rice, chicken curry, vegetable curries, snacks – Sri Lankan Indian Samosa, Patties, Chapatti and chickpea curry. Soft drinks and tea.

Vegetaria
www.vegetaria.co.uk
Vegetarian and Vegan caterers, specialising in fresh falafel, meze and vegeburgers

The Rolling Pancake
[email protected]
Crepes with delicious fillings.

Sirina's Thai Cuisine
Delicious Thai cuisine.