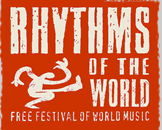 12 & 13 July 2008
STALLS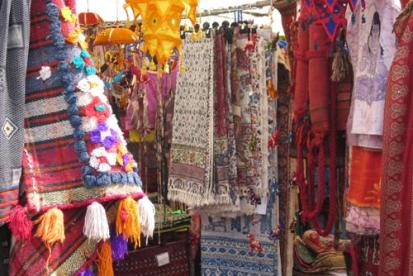 CRAFTS AND CLOTHING
Rhythms of the world is proud to offer a wide variety of stalls with crafts, toys, ornaments, musical instruments, handcrafted goods, textiles, bags, clothes, hats; in short, if you are looking for the unusual, you will find it at the festival. We offer a large variety of stalls from around the globe including gifts from Turkey, Nepal, Tibet, Africa, South America and India. There are stalls that offer fair trade goods or handcrafted goods from the UK. A pleasure to browse and to shop.
Stalls booked for 2008 are:
Wonky Toad
www.wonkytoad.co.uk
Funky hand crafted wooden products for your home
Gem Mania
www.gemmania.co.uk
Handmade jewellery, wooden statues, dreamcatcher, Thai clothing
Mandala
www.kasbaz.co.uk
Huge range of hats, toys and clothing for ladies and men
Pyjamarama
www.pyjamarama.eu
Women's pyjamas , children's organic pyjamas and bedroom accessories
Jolly Brown
www.jollybrown.co.uk
Vintage clothes, accessories and bits and bobs, fun and party
Karma
www.karma.uk.net
Fair trade clothing from Nepal, hats, hats, hats and funky Wellington boots
Sold On Silver
[email protected]
Silver and Fashion Jewellery,Children's Accessories, Belts and Scarves
Cascada
[email protected]
Ethically traded South American Clothing and Crafts
Jewellery workshop for the kids.
Karma Suitsya
[email protected]
Clothes, bags, hand painted cards and bindi arts from India. Hill tribe embroidered skirts and trousers from Thailand
Shrieking Violet
www.flowerjewellery.com
Unique range of gifts and jewellery, handmade with real flower
Groovy UV
www.groovyuv.co.uk
Ultra-violet paintings and back-drops, UV and glow jewellery and accessories and juggling equipment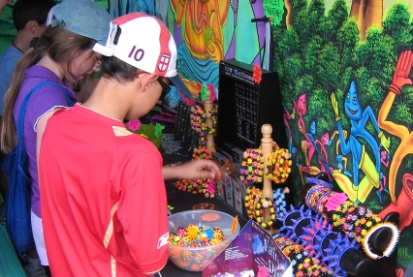 Orchid Trading
www.orchid-trading.co.uk
Fair Trade and Ethical Percussion, Arts and Crafts from around the world.
Touching the Void
[email protected]
Oriental photography and artwork. Handcrafts and jewellery from Nepal, Tibet and India
Caboodle
[email protected]
Embroidered Parasols,Utility Belts, Accessories for belly dancers
Bubble Inc
www.bubbleinc.co.uk
Bubble toys from around the world. Bubbles the size of whales and bubble tricks to. As seen on Blue Peter
True Story
[email protected]
Cotton and hand woven and naturally dyed clothes and accessories
Non Sense
[email protected]
Clothing from Thailand, France and Italy. Giftware, jewellery. Kids stuff.
Jalimali
[email protected]
Beautiful hats and matching accessories and recycled silk, hemp and cotton. Handmade feltbags and purses. Scarves from around the world. Jewellery. Handmade knitware.
Karin
[email protected]
Clothing, bags and jewellery made in Indonesia, handprinted batik, recycled fabrics.
Harvest Moon
www.harvestmoonhitchin.co.uk
Fair trade – Musical instruments, crafts, clothes, accessories,CD's, greetings cards
Diwali Star
[email protected]
Cushion covers, wall hangings, funky leather and cotton bags, fluffy blankets
Alchemy
[email protected]
Funky, quirky, hand printed T-shirts, cool sunhats, pretty summer dresses, handmade jewellery
Conscious Clothing
www.ecofibres.co.uk
Hemp, bamboo, soya and organic cotton fair trade clothing
Soap Gallery
www.soapgallery.co.uk
Hand crafted aromatherapy artistic soaps, vivid colours, pungent aromas with skin healing properties
Emporium Java
[email protected]
Furniture, unusual artifacts
Emporium spin-art
[email protected]
A hands on create your own pictures / Frisbees etc. Paint your own giraffe, cat, etc.
Wappa Seahorses
[email protected]
Bright, colourful hats, scarves,lanterns, jewellery, shirts, sarongs
Karma Gear
[email protected]
A unique range of clothing and accessories, handmade under a fair trade agreement in the Himalayas
Grandad Traders
www.Grandadtraders.com
Fair trade granddad shirts and accessories