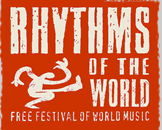 12 & 13 July 2008
street bazaar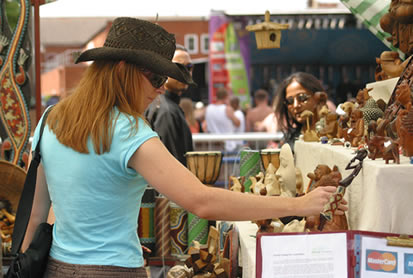 ENQUIRIES
Rhythms of the World and Hitchin Priory Get in Tune to Launch 2008 Festival
Rhythms of the World 2008 is set to take place in the grounds of Hitchin Priory on Saturday 12th and Sunday 13th July. Rhythms of the World continues to be a community event which offers world music and performing arts in the town of Hitchin. This year, it is planned for the in the beautiful setting of the grounds of the Priory conference centre, located in the heart of Hitchin town.

ROTW 2008 will run from midday until 11pm on the Saturday and from midday until 9pm on the Sunday, subject to a being granted a Premises Licence. As before, there will be performances of a worldwide range of music and dance across six stages, a children's area and art displays. For the very first time, there will be a grass 'Arena' which local sporting and other community groups can use to both compete in and exhibit.
The festival is organised entirely by volunteers as part of a registered charity who's objectives are explained here.
Other information
• The standard pitch size on offer is 10ft x 10ft (3 x 3 m).
• The festival provides pitches only. It does not provide stalls, tables or weather protection.
• All stalls must comply with current Health & Safety Regulations, including valid portable appliance test (PAT) certificates for electrical equipment.
• All stalls should have £5 million worth of public liability insurance.
• Food Stall Traders must hold a basic (foundation) food hygiene certificate.
If you would like to be considered for the 2008 festival, please provide a description of your stall including the goods you would like to sell and the size of pitch you would be interested in. Please provide your full contact details. The email address to contact is [email protected].
Selected traders that meet RotW's objectives will be invited to apply for the festival.
For updates, please return to this page.